What's the Best Teeth Whitening Method? An Overview of Your Options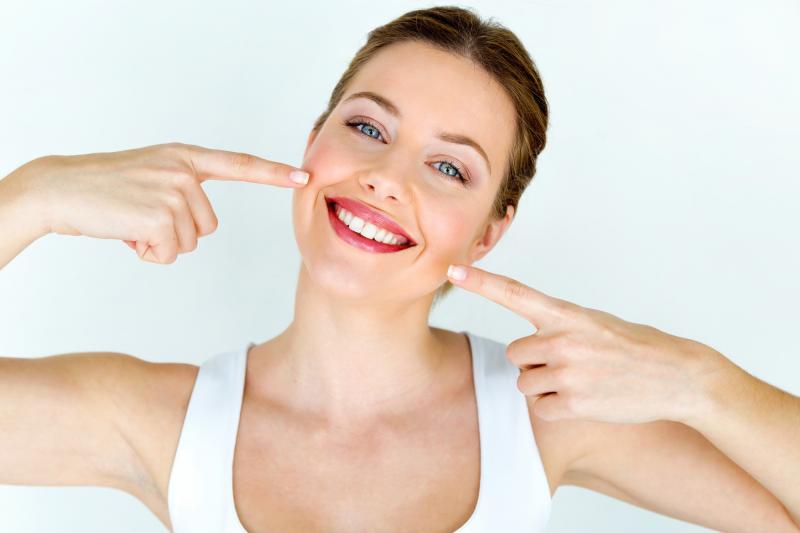 According to a study by the American Association of Orthodontics, more than one-third of Americans are unhappy with their smile. Often times, this is due to people wanting whiter teeth.
Yet what many people don't realize is that white teeth aren't something exclusively for Hollywood celebrities. There are many easy steps you can take to whiten your teeth.
Keep reading for our full guide on teeth whitening method options.
Make Sure You're Practicing Good Dental Hygiene, Always
The first step to getting whiter teeth is to make sure you're consistently giving them what they need.
If you're not brushing your teeth at least two times a day, now is the time to start. You should also brush your teeth after eating foods high in sugar or acid content. Try to brush for two minutes. If that seems like a long time, watch TV or do something else while brushing. Soon, it'll become habitual.
Are you someone who flosses each day? Be honest. If you're not a regular flosser, you're missing out on the benefits it brings you. Flossing helps remove plaque and tartar buildup in those hard to reach places between our teeth. When you don't floss, you're at a higher risk for gum disease and other problems.
Aside from having whiter teeth, practicing good dental hygiene gives you other benefits as well. You'll enjoy healthier and stronger teeth, meaning you won't need something like dentures later on. You'll also have a decreased chance of cavities or other issues forming.
Avoid Things That Stain Your Teeth
Aside from taking good care of your teeth, you can also avoid damaging and staining them. So what things should you look out for?
If you're a smoker, understand the effect that tobacco has on your pearly whites. Cigarettes, as well as other products such as vape pens, contribute to poor oral hygiene. They also cause teeth to age and turn yellow. Gross.
Do you enjoy a glass of wine, or three? You're not alone, but try to limit the amount you consume. Aside from getting you loopy, red wine also stains your teeth. If you're a caffeine junkie, the same goes for coffee. After drinking either, make sure to wash your teeth with water, then give them a good brushing.
In a similar vein, you can also cut down on certain types of foods. Berries, balsamic vinegar, and certain types of sauces can also cause discoloration and staining. Don't cut them out entirely, but be aware of the effect they have.
Use an Electric Toothbrush
If you've never used an electric toothbrush and are still using a traditional one, you're missing out.
An electric toothbrush is one of the best at-home teeth whitening methods. The bristles of an electric toothbrush move at a much faster rate. This gives you a deeper clean and helps to get more plaque off of your teeth than your old toothbrush could ever dream of doing.
Most electric toothbrushes have different settings and also come with an automatic timer. You'll know exactly when it's time to switch from one quadrant of your mouth to another.
Although they are more expensive, they contribute to better oral hygiene as well as a whiter smile. Pick one up for $25-$75 (you shouldn't have to spend more than that).
Look Into Whitening Strips
Another at-home whitening option you can look into is teeth whitening strips. These will give you a Hollywood smile in a matter of days.
Whitening strips, such as Crest Whitestrips, are strips that are placed over your top and bottom teeth. They'll stick to them, and you'll wait for up to a half-hour while they do their job.
Teeth whitening strips contain ingredients such as peroxide, which are excellent at whitening your teeth. Make sure that you don't have any open cavities when you use them, however. If you do, it can cause intense pain.
Depending on the brand and the strength, you can pick up whitening strips for anywhere from $15-$60.
Don't Forget to Go to the Dentist
One of the biggest steps you can take to getting a whiter smile is to visit the dentist. No, not once every 3 years, but once every 6 months.
When you visit the dentist, your teeth will receive a professional cleaning. Although you can use whitening toothpaste and take other steps to get a whiter smile at home, it doesn't compare to a licensed doctor treating your teeth.
Yet aside from helping your teeth become whiter, your dentist will also be able to check your teeth (and your mouth) for any problems. They'll check for gum disease, cavities, and any other abnormalities. This is something the average person can't do at home on their own.
In some offices, you can also talk to your dentist about scheduling a professional teeth whitening. This can be costly, but you'll notice immediate results after a single treatment. You'll also be with your dentist, ensuring that everything is done safely.
If it's been a while since you've last seen your dentist, make an effort to get out there. It'll be over before you know it and your teeth will thank you for taking care of them.
Find the Best Teeth Whitening Method for You
If you're like many Americans, odds are you'd like to have a whiter smile and are unsure how to get that. Yet by following this guide, you'll be certain to find a teeth whitening method that works for you.
Do you have any other suggestions on the best teeth whitening method? Let us know in a comment below!
For more guides and tips, check out some of our other blog posts.